Eid was great. The cake was yummy. Mum made the tastiest food. It tasted even better since we haven't had that much to eat during Ramadan. After a whole day fast, you just don't feel like eating, believe me. But eating a lot on Eid day is a mistake. A great mistake. By 2 a. m. I was sleeping on my feet my brain completely shut. You're supposed to take it easy on the stomach on the first days. We always forget. But this is not what kept me awake yesterday night.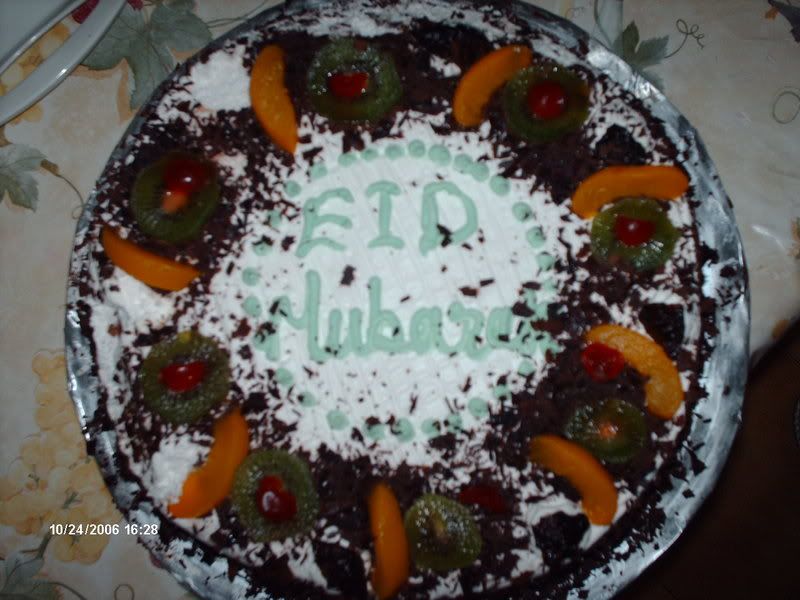 Its been a week since I've had a good night sleep. I push bed time away and distract myself till I can't take it anymore. I don't get into bed because thats where the thoughts come back, rush in and out and rob me off my sleep. So whats the use of going to bed.
Yesterday night I watched Gangs of New York when everybody else went to bed. It ended around 1.30 a.m. What to do. I picked up "L'épreuve final" by Linda Fairstein where I'd left it. Got bored by 2.45 a.m. I needed to wake up at 6.30 to get ready for work so I had to sleep a bit. I went to wash my face, drank a glass of water, switched off the light and got in bed.
Just one word. Its been haunting me aver since I wrote The Arrival. I might be be speaking and it stops me in mid-sentence. I might be singing under the shower and it makes me turn icy cold. I might be laughing and it suddenly takes away the sweetness of the moment. I start composing a post and my fingers refuse to type. They hover over the same letters on the keyboard.
I find it even more strange since death and eschatology are parts of my daily life. They've never kept me awake like the thought of "I won't be there to write The Exit".
Tags: C'est la Vie :.: Fiténa :.: Thoughts :.: Death :.:Life :.: