Her mother couldn't be wrong. Could she? Even is she were all the women in her family just couldn't be I the wrong. Could they? Let alone the women in her family, but the women in her village and country! What she's been taught a girl since childhood is what all the little girls of generations preceding hers were taught and what the coming generations would be taught too. Would she be in the wrong if she taught her daughter the same things? She was starting to think so and that was wrong.
Princess, you and your prince love each other. But life is not all about love. We change; our emotions and feelings do too. Circumstances and time are the culprits. There is nothing you and I can do about it. If you rebel then things wouldn't turn out right for you, they never do for a Princess. If you chose to swallow your pride then…
This is what they're all told. But what had her mother and the women in her family be exactly telling her? She had absolutely no idea. All she could thing of was the time she and prince would finally be married. What a fool she'd been. She thought she'd be the happiest bride, not unhappy like her mother who was unhappy for reasons she wouldn't share with her.
Now listening to her friend telling her about her prince's infidelity filled her with humiliation. She'd been a good wife and an excellent mother to their child. Why? She couldn't come up with a single explanation. Her friend looked at her reading the thoughts that she knew were running through her head. The questions, the justifications that she'd try to come up with to excuse him, the faults she'd try to find in herself to explain his unfaithfulness, but still the questions and again the questions…
Princess looked at her child, the girl smiled at her mother. Tears filled Princess' eyes. Her friend squeezed her hand.
If you were Princess (Or Prince if it'd been the other way around), what would you do? Why?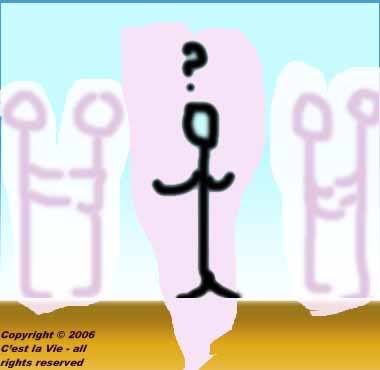 Tags: C'est la Vie :.: Fiténa :.: Infidelity :.: